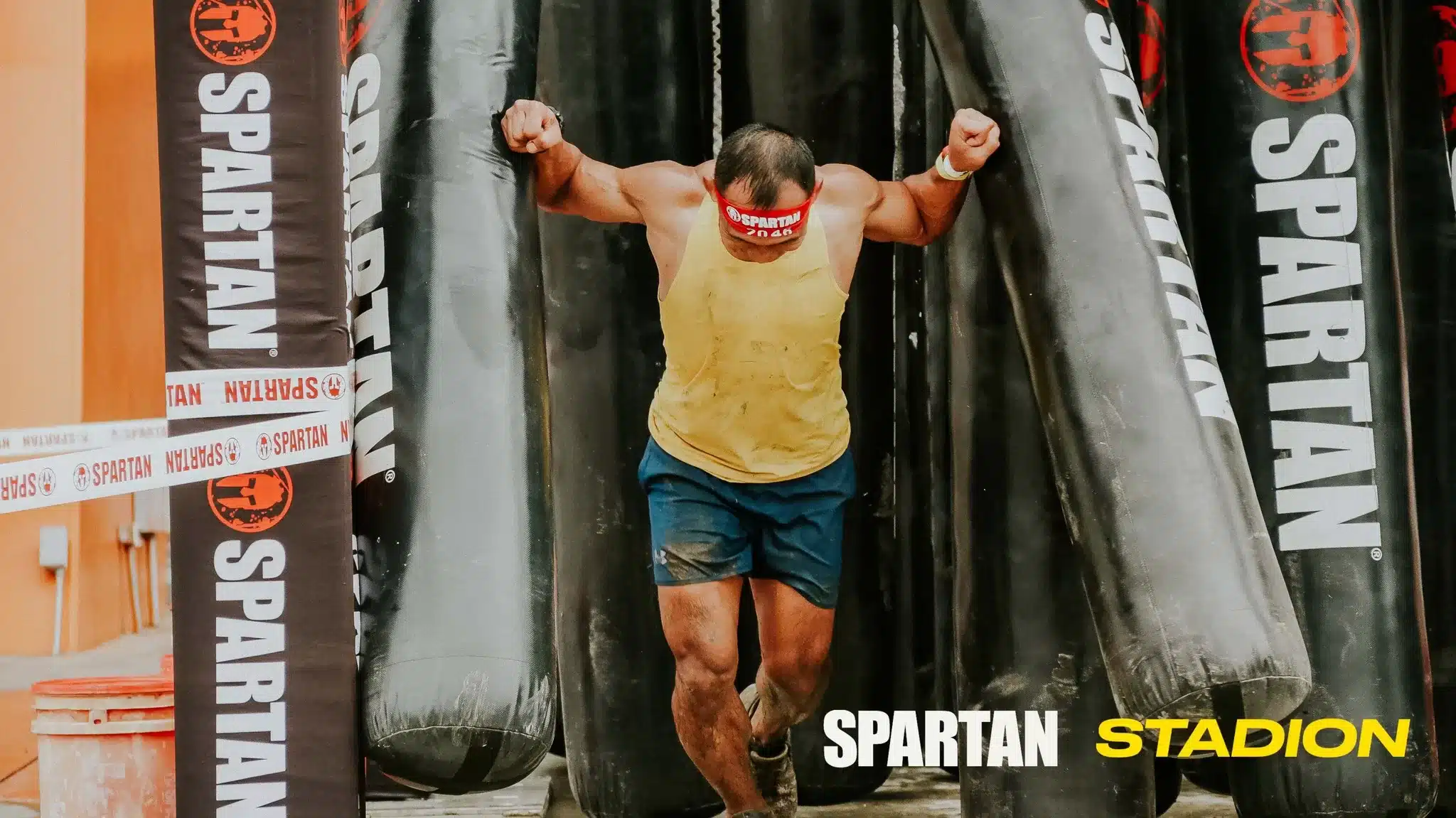 Last Saturday, around 2,000 Spartans competed and raced in New Clark City, Capas, Tarlac to claim their yellow medallion. A sought-after medal to complete the Trifecta wedge, Spartans near and far gathered in the province to claim and race through their medal. In the midst of an unexpected race with unexpected results, these athletes still braved through and finished the course with blood, sweat, tears, and a lot of mud.
Less than two months after the Beast of a race at Alviera took place, Spartans–both seasoned and first-timers–started to ramp up their training in time for the sought-after Spartan Stadion. Five kilometers. Twenty obstacles. Different groups such as the Spartan SGX Kalabaw, Vitalified Spartan, and Spartan Ravens increased their training, while running groups shifted their training from endurance and long-distance runs to incorporating speed workouts and bursts of sprints as part of their program. Everyone was excited, ready, nervous, and prepared. That was–until the rain started to pour.
With the Spartans' hope still high, everyone was hoping for the rain to ease up. Perhaps it would be similar to the weather conditions in Pampanga, the rain passing through, barely even making an appearance. But alas, the day came, and the rain poured heavily and throughout the day.
The rain was reportedly time and time again the culprit to blame for the performance of the athletes. Those who were aiming to reach the top 10 or place in the podium finish were met with disappointment as they were faced against a slipping atlas carry (a heavy ball weighing up to 60 kilos the athlete has to carry from point a to b), a rope that refused to hook in the rope climb obstacle, and slippery monkey bars where you couldn't hold on to dear life. Followed by fifteen burpees as punishment for those who couldn't complete the obstacles, those who were hoping to place or to be awarded were met with disappointment and frustration.
However, that was not the case for our podium finishers. Jeffrey Reginio won first place under the Elite category finishing with an outstanding time of 00:29:44, while Sandi Abahan bagged the gold in under 00:34:53. Athletes who won and stood on the podium deserve to be applauded, proving that despite the weather and the conditions, grit, determination, and perseverance can pave the way.
Not all was also lost for our Spartans. Despite frustrations from the current race, there were also lessons and insights worth sharing. An athlete shared how training for the 21-kilometer Beast is different from the 5-kilometer Sprint, wherein while the former race focuses on training for endurance, the latter race includes bursts of speed and incorporating speed workouts. Another athlete, despite placing fourth, shared his insight on the importance of hitting and overcoming the obstacles, and how one single mistake can derail your progress, putting you from first to fourth place. While other athletes who didn't aim for a podium finish raced for a personal record, they shared their achievements and aspects which they can improve on. A seasoned athlete shared that although he was able to hit his target time of finishing in under an hour, he is aware of the obstacles that slowed him down and vowed to finish stronger and faster for the next race. A Spartan who had her first race at Stadion for the first time told that she was grateful for the training provided to her and was overall happy with her first race–an experience all Spartans have experienced during their first race.
Although obstacle course racing and the Spartan races themselves are considered a grueling and brutal sport, a lot of Spartans have had stories that are worth telling and worth remembering that are not related to their performance during the race. One Spartan coming from a birthday celebration raced through the Stadion having a painful hangover, while another Spartan still claimed that the Stadion race was one of her favorites and one worth remembering. Tales of how they celebrated the race is a tale worth calling as they visited the different places in Pampanga and spent the whole weekend together. The tale of having a Spartan Race also filled with mud is a story worth telling.
Now, it has been a week since the Stadion has passed. Spartans have changed their training regime once again. While some are continually resting and making the most of their time resting before going back to training, other Spartans are also making the most of their time training, getting ready for the much-anticipated race in Montclair in November.
We are excited to see our fellow Spartans as they continue to rest and train for their upcoming races.
Aroo!
Please follow and like us: